Home
WELCOME TO VILLA TEREZA
Nestled away in the lush green Konavle countryside, hidden away from the hustle and bustle of modern life, lies the beautiful Villa Tereza. As you enter the villa through the impressive courtyard area it seems that time stopped centuries ago. Villa Tereza is the perfect holiday villa and a wonder of tradition and culture, a monument to a time when the aristocracy ruled the region, a time of nobility.

Villa Tereza has a long and wealthy history. The villa was originally mentioned back in the second half of the 18th century. Although the history doesn't start there, in the 15th century the charming chapel located in the villa's gardens was constructed. It can be also be assumed, although the history books are vague, that the chapel was built by a noble family that once upon a time owned the villa. The only remaining evidence of the villas existence today is a land right to the property by the Caboga in 1891. Villa Tereza has stood proudly overlooking the rolling hills of Konavle for centuries.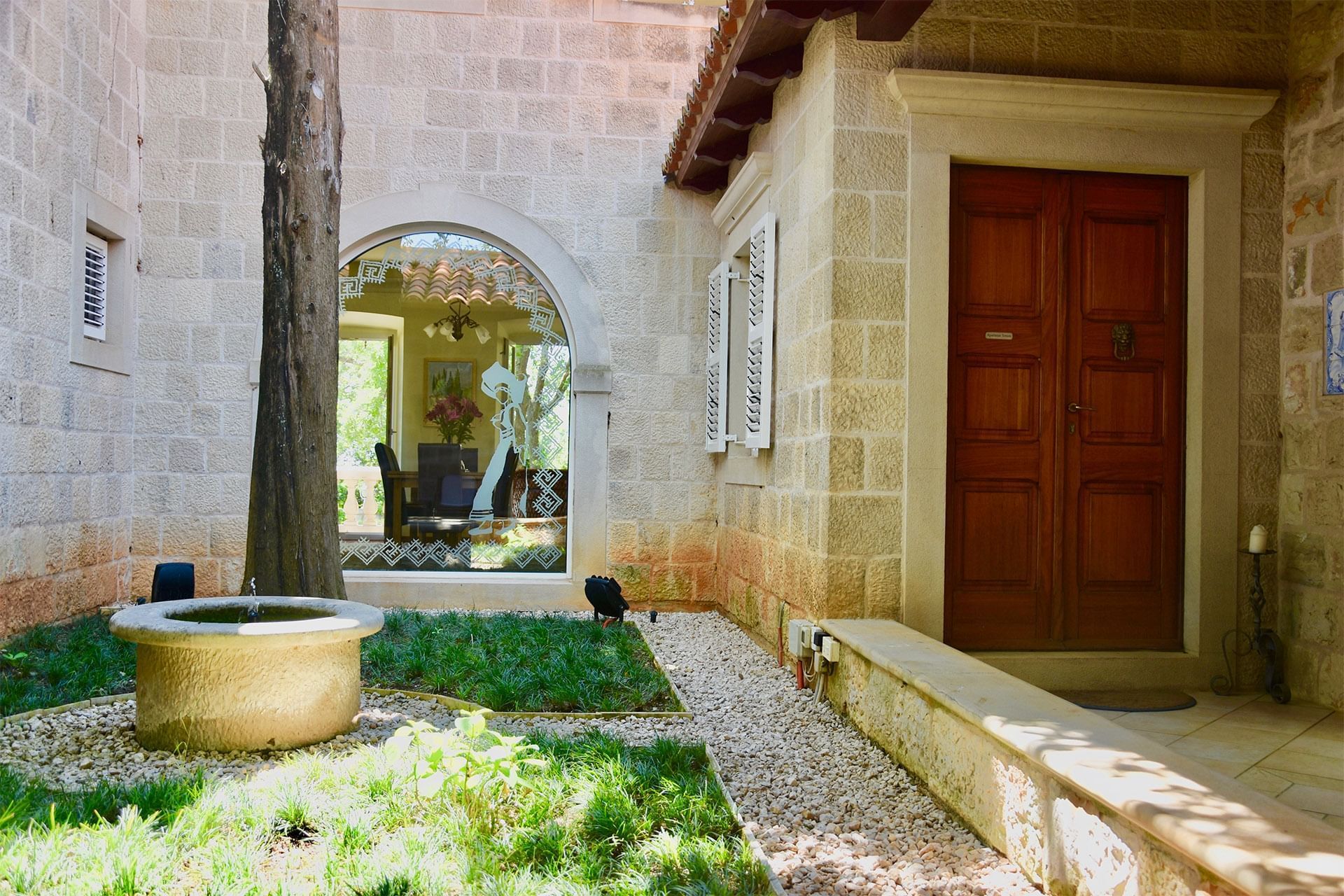 Accommodation
Villa Tereza has been lovingly restored and now shines as it did all those centuries ago. With its strong stone walls and traditional exterior, the villa will impress you even before you enter.
Slideshow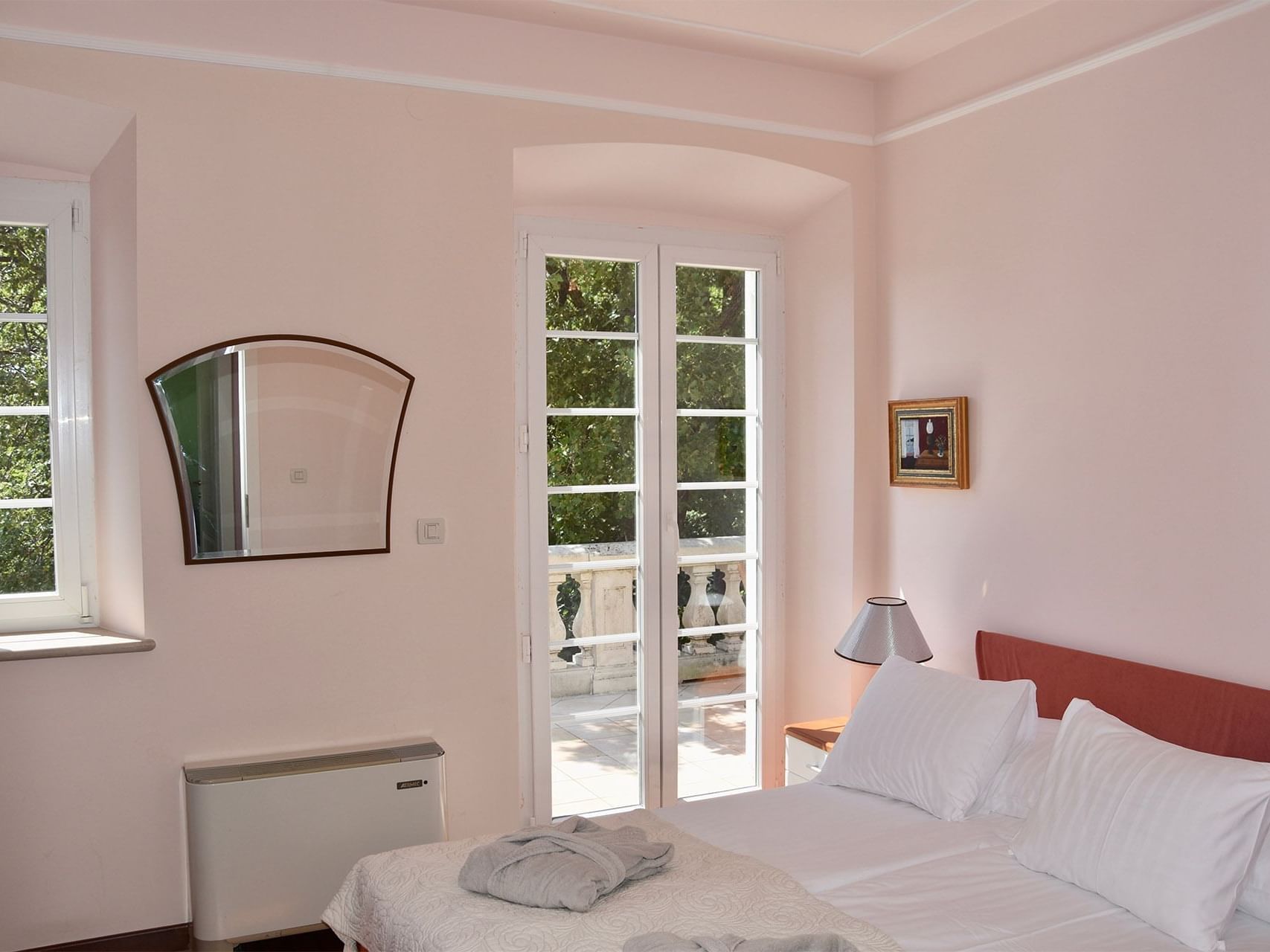 Villa Tereza
Category: 4****. Property size: 3000 sqm. House: 400 sqm. Gardens, terraces and other outdoor space: 2600 sqm. Capacity: 8 guests in 4 double rooms. 2 Bathrooms: 1 with bath; 1 with shower, 1 toilette.