Location
OUR HOTEL, APARTMENTS AND VILLLAS IN DUBROVNIK, CROATIA
Welcome to Dubrovnik - a city with a thousand years old tradition that offers something for everyone.
A medieval city on the Croatian side of the Adriatic coastline, Dubrovnik is a treasure trove of cultural and historical attractions.
Pervanovo presents a choice of accommodation in Dubrovnik, Croatia. Whether you are looking for a private apartment or private villa with swimming pool in Lapad, or luxury accommodation in Dubrovnik Old Town, we have something for all tastes and needs.
Hotel Kazbek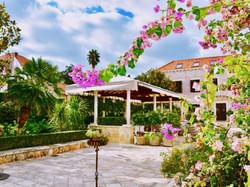 Hotel Kazbek is situated on the coast of the Lapad peninsula in the safe and sheltered port of Gruz.
Pervanovo Apartments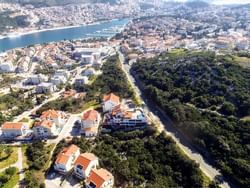 Pervanovo Apartments are located at the peninsula of Lapad, residential suburb of Dubrovnik, fifteen minutes away from the historic Dubrovnik Old City.
Celenga Apartments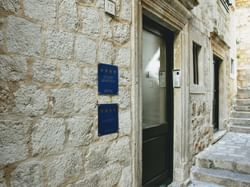 Celenga Apartments are located in a quieter side street in the heart of Dubrovnik Old Town.
SUNce Palace Apartment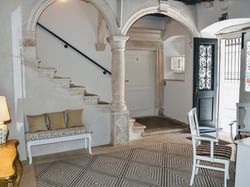 Set in the center of Dubrovnik Old City, SUNce Palace Apartments are located just a few steps from famous Stradun street.
Vila Riva Apartments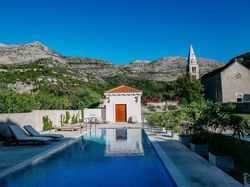 Villa Riva Apartments are located a mere stone's throw away from the crystal blue Adriatic Sea and in the very centre of Slano, a small town situated around 30 km from UNESCO'S protected Dubrovnik Old City.
Villa Franica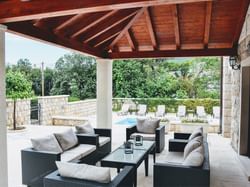 Our beachside Villa Franica lies on the crystal clear Adriatic Sea at the peninsula of Lapad., 15 minutes far from the Dubrovnik Old Town.
Villa Tereza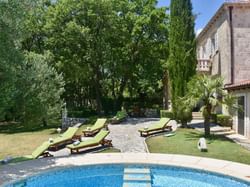 Konavle – a place in the very south of Croatia, is the most southern part of today's Dubrovnik Riviera Villa Tereza located in the lush green Konavle countryside, hidden away from the hustle and bustle of modern life offers the ideal base for exploring the region.