Accommodation
THE REFINED ELEGANCE OF VILLA TEREZA
Villa Tereza has been lovingly restored and now shines as it did all those centuries ago. With its strong stone walls and traditional exterior, the villa will impress you even before you enter. The courtyard, with a feature Konavle style window and a magnificent Cyprus tree in the centre, will leave you intrigued, this is an entrance to impress and it works. The living room oozes class, the fusion of the traditional and the modern is a feature that continues throughout the whole villa. Each room having a special touch but each also highlighting the very best of Mediterranean design; Villa Tereza still has the feel of nobility.
The villa's inviting outdoor SWIMMING POOL with hydro massage is ideal for keeping cool during warm summer months.

Our Luxury villa stands surrounded by a spacious and typically Mediterranean garden. Fling open the shutters of your bedroom and you'll be greeted by a green oasis, a garden that makes the villa the ideal location for the whole family. And there is plenty of room inside the villa to spread your wings with four bedrooms located on the first floor each luxuriously decorated. Three bedrooms have balconies with panoramic views over the gorgeous Konavle countryside, ideal for morning coffee or with a cocktail as the sun sets. There are 2 bathrooms on the first floor, one with bath and another with shower plus toilet on the ground floor.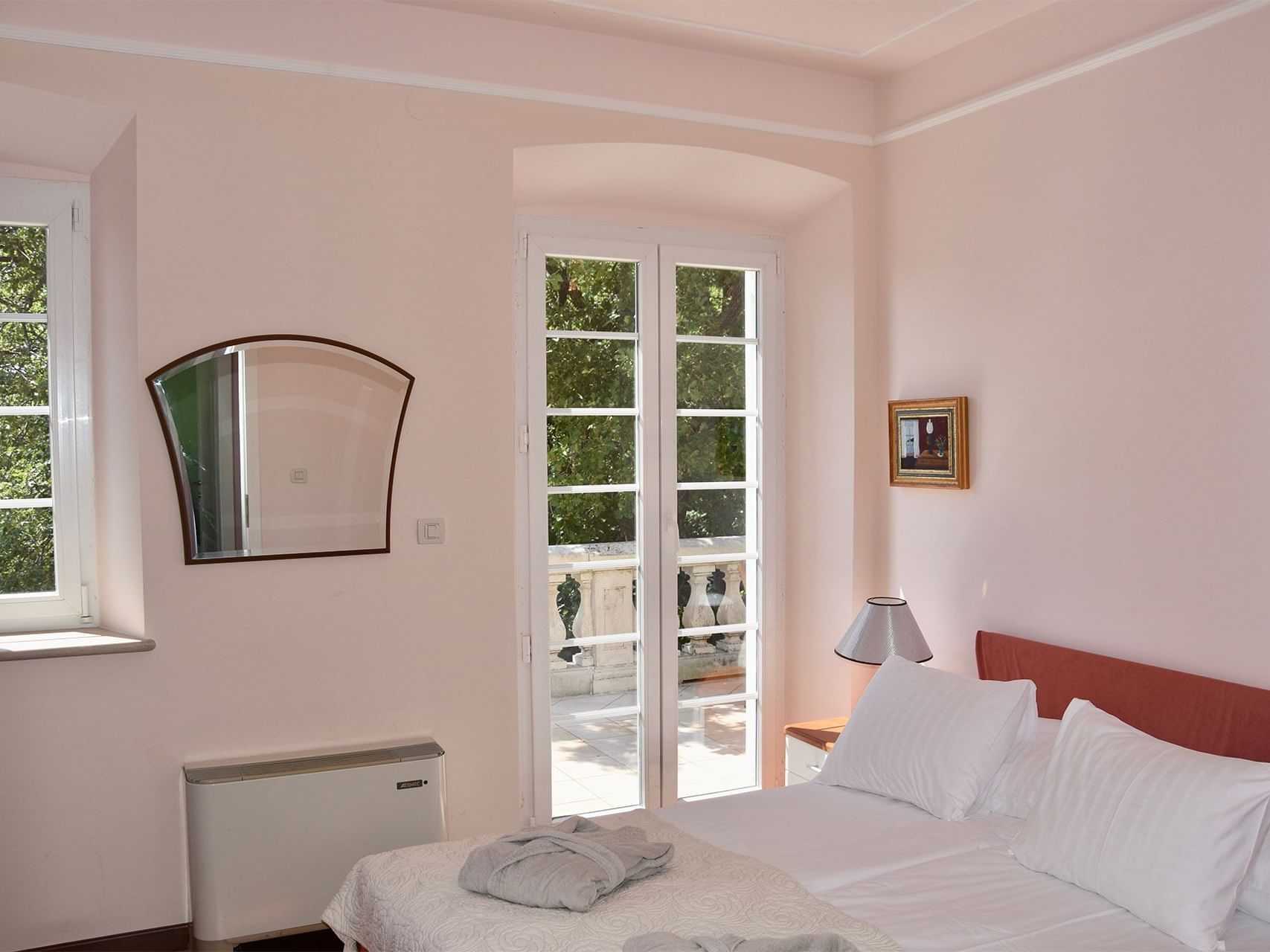 Category: 4****. Property size: 3000 sqm. House: 400 sqm. Gardens, terraces and other outdoor space: 2600 sqm. Capacity: 8 guests in 4 double rooms. 2 Bathrooms: 1 with bath; 1 with shower, 1 toilette.
Read more